ESL Program: Instructional Resources for Staff
http://www.vocabulary.co.il/
The Fun Way to Build Vocabulary Skills!
Test Preparation & Vocabulary Building Made Fun

Content-based ESL lesson plans for beginning through intermediate students.

Have fun playing while learning English with various educational online games!

Various lessons on English Language Skills - including listening, speaking, reading and writing

Classic activities used around the world which can be extremely valuable in introducing dynamism and reinforcing the skills taught. All activities vary from beginning to advance.

Boggle's World contains printable teaching resources for ESL teachers who teach elementary and middle school English and Bilingual/ESL kids.

Scholastic graphic organizers provided by Scholastic such as Story Elements - plot, setting, characters analyze and sequences and Reading Comprehension - KWL, Author's Tools and more...
http://www.eslcafe.com
The Internet's meeting place for ESL + EFL teachers + students from around the world!
http://owl.english.purdue.edu/owl
Learning materials for ELL students
http://a4esl.org/q/h
Quizzes for ELL students

Top English Teaching. here you will find lots of useful resources for English language teaching: exercises, activities, worksheets, flashcards, powerpoints, lessons, etc.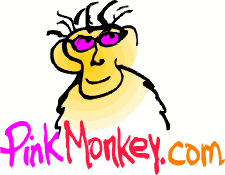 Is a "G" rated study resource for junior high, high school, college students, teachers and home schoolers. What does PinkMonkey offer you? The World's largest library of free online Literature Summaries, with over 460 Study Guides / Book Notes / Chapter Summaries online currently, and so much more. No more trips to the book store; no more fruitless searching for a booknote that no one ever has in stock!
You'll find it all here, online 24/7!
Using English
Resources for English as a second language online
A large collection of English as a Second Language (ESL) tools & resources for students, teachers, learners and academics, covering the full spectrum of ESL, EFL, ESOL, and EAP subject areas.