State Assessment Information
STAAR Redesign
After House Bill (HB) 3906 passed by the 86th Texas Legislature in 2019, the STAAR Redesign occurred. The Texas Education Agency (TEA), working with a wide range of education stakeholders, including the Assessment Education Advisory Committee, has been exploring the most instructionally supportive approach to implementing these changes. The redesign will be implemented in the state summative assessments administered in the 2022–2023 school year.
The STAAR redesign includes:
For any questions, please first visit STAAR Redesign FAQ. ​
State Assessment Results
2022-2023 Results will be posted to the Texas Assessment family portal as scheduled below.
December 2022 STAAR EOC - coming soon

STAAR Alternate 2 - coming soon

Spring STAAR EOC - coming soon

Spring STAAR 3-8 - coming soon

TELPAS Alternate - coming soon

TELPAS - coming soon

June STAAR EOC - coming soon
Families may access a student's online STAAR and TELPAS Student Report Card at the Texas Assessment Parent Portal. Enter the requested information to retrieve your student's Unique Student Access Code and test results.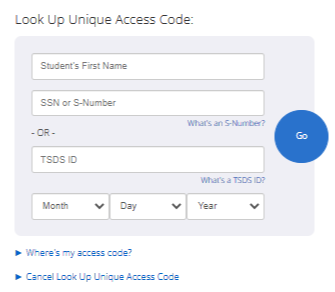 For more information, please visit the TEA website.